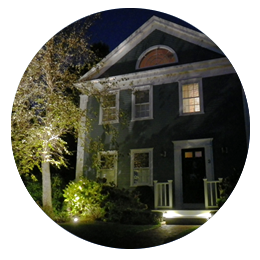 Who are we?


Serving New England
Locally owned and operated, we serve greater New England.
We are specialized in custom landscape lighting design and installation.
Highly detailed, with a track record of quality and dependable service.



Custom Designed Landscape Lighting
Installing a custom designed landscape lighting system provides functionality, safety, and security to you property while at home or away. It also provides added aesthetic appeal to your landscape and residence in the evening.




Design Portfolio

Lights and Fixtures

Our Service